How to Pay the Fees of the Membership?
The payment of the membership fees with a facilitated method of payment through the account of Sadad.
What is the account of Sadad?
Sadad account enables you of the establishment of a private account for the electronic purchases through your bank account through a username and a password. Each owner of an account can open a Sadad account without any restrictions or complicated bank transactions. The process of the payment is completed through the electronic gate of the association directly without the need for the bill description.
What is the difference between Sadad account and Sadad bills?
Sadad account is related to the purchasing processes through the internet directly without the need for adding a bill, a beneficiary identification or an activation for it.
Methods of Sadad Account Activation:
Open the page of your bank account.
Search in the service of Sadad account or more for establishing Sadad account.
Choose a username and a password.
You can now pay the fees of the membership.
For details about the banks accrediting Sadad account service, please visit:
To pay through the credit card after the approval of the application by the association and sending the fees bill, please follow the following steps:
The first step after the delivery of the bill by email and transfer to the electronic payment service supplier.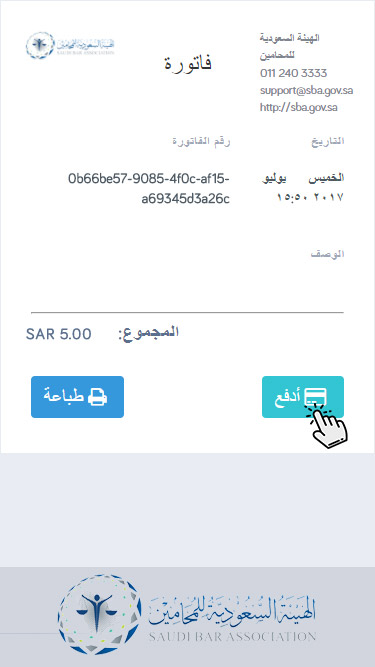 Please enter the visa or the master card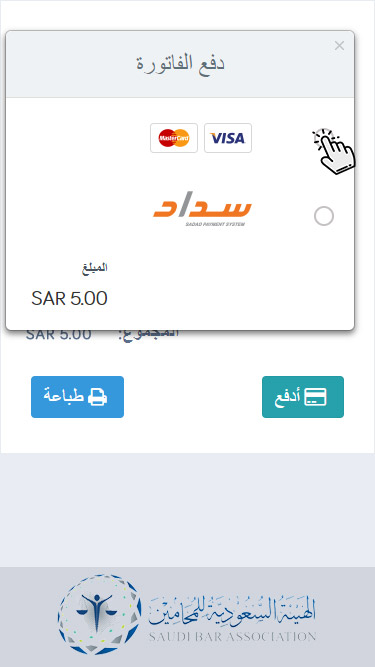 Please enter data as required and as they are on the card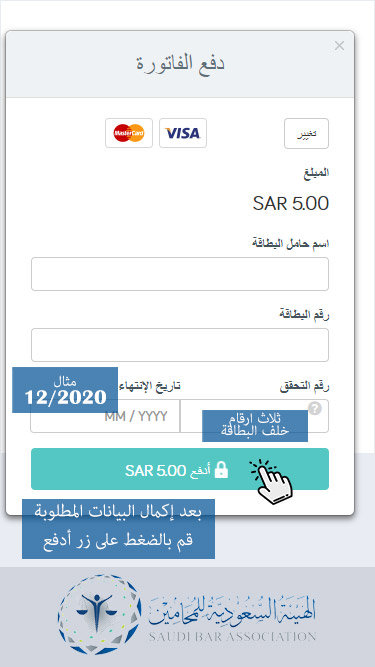 Note: Some banks shall transfer you to a verification page through a text message by the service of D Secure Payment 3  
After the verification through a text message in the bank page, the system shall show the text of a successful payment
The number of the membership and the details of charging the identification card shall be sent to your email.